Start free trial
Desktop app (Windows / Mac)
Go live with a powerful and versatile live audio streaming solution
Broadcast live audio as it happens, or take your pre-recorded content live. Connect any input device, use your built-in mic, add sounds to your playlist and mix up to three different channels at once. Record all your live shows so you can edit or publish them later in your own time.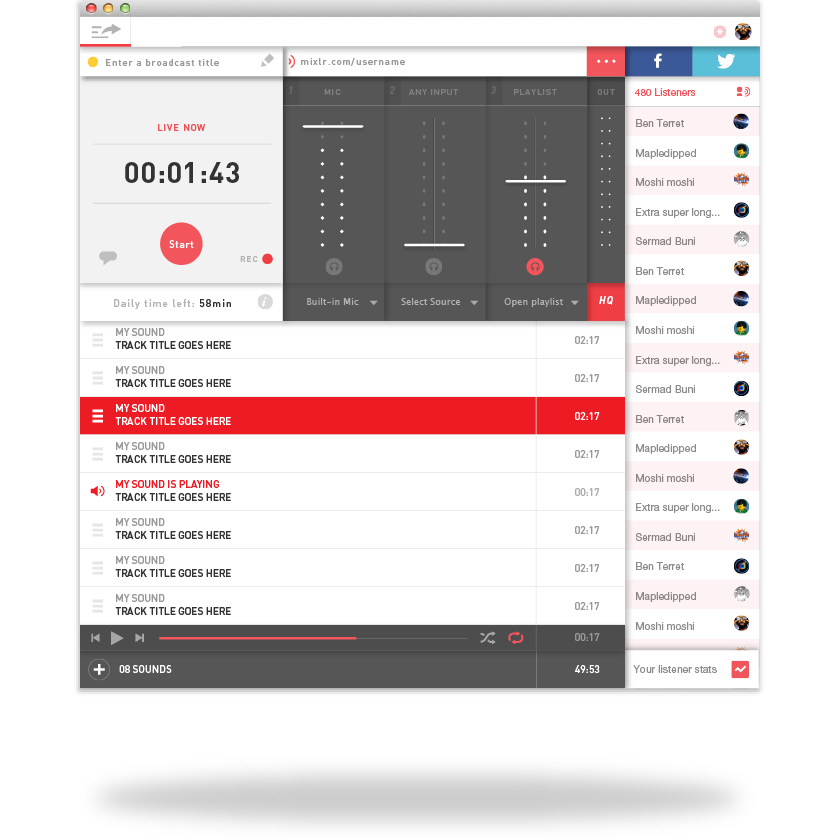 Mobile app (Android / iOS)
Broadcast with your phone using just a 3G, 4G or wireless connection
Mixlr for mobile allows you to be spontaneous with your live audio content when out on the move. Go live to all your fans or followers in just one touch of a button. Chat, heart and engage with them in real time. Record all your live broadcasts and publish them later.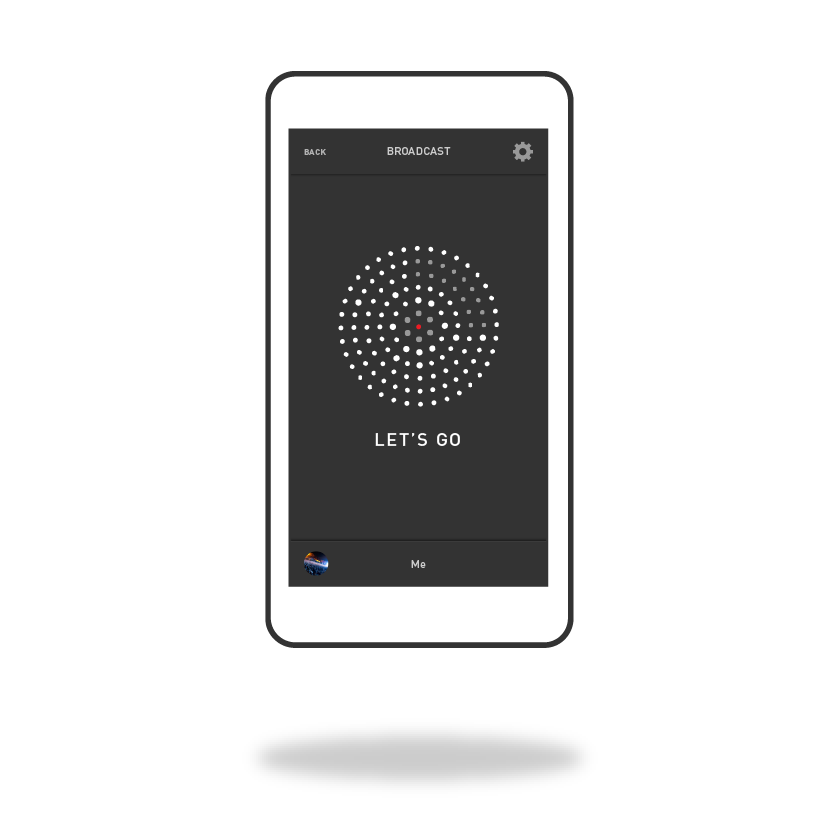 Unlimited listeners
Reach an audience as big as you need at no extra cost
Connect and engage with listeners all over the world with the confidence that everyone will be able to connect to your live stream. Mixlr has dedicated servers set aside, allowing you to scale your broadcasts as big as you need.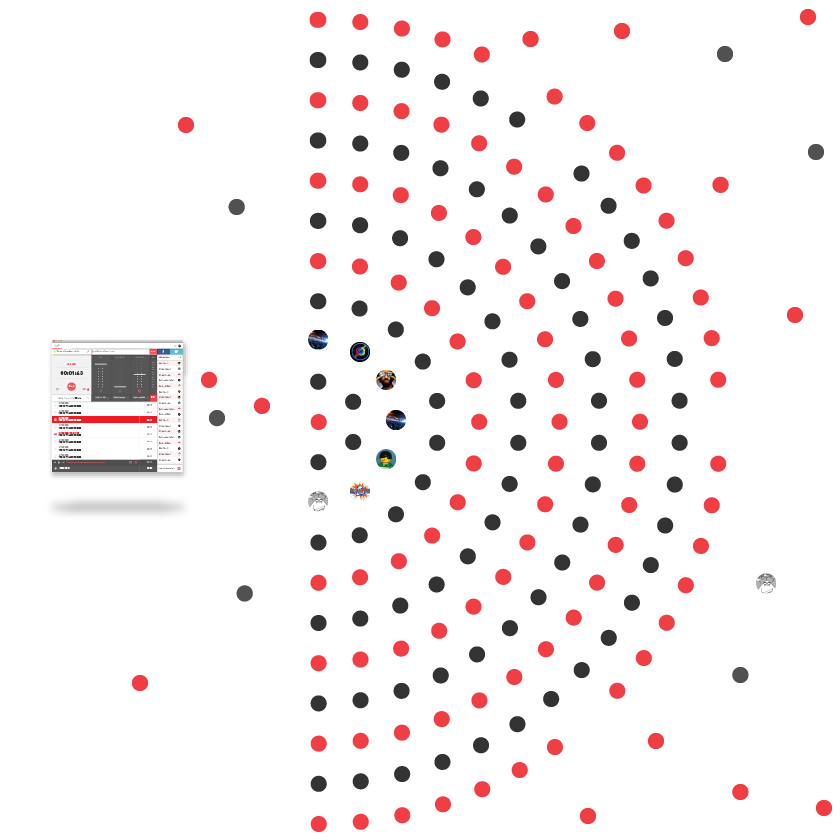 Livepage with chat
Your own page on Mixlr where everyone can listen and chat with you
This is where your live audio goes. Invite your audience to listen with you by sharing your livepage link, and chat with them here. Personalise your page by adding your own artwork, links and bio. Everyone who follows you will get a notification the next time you go live.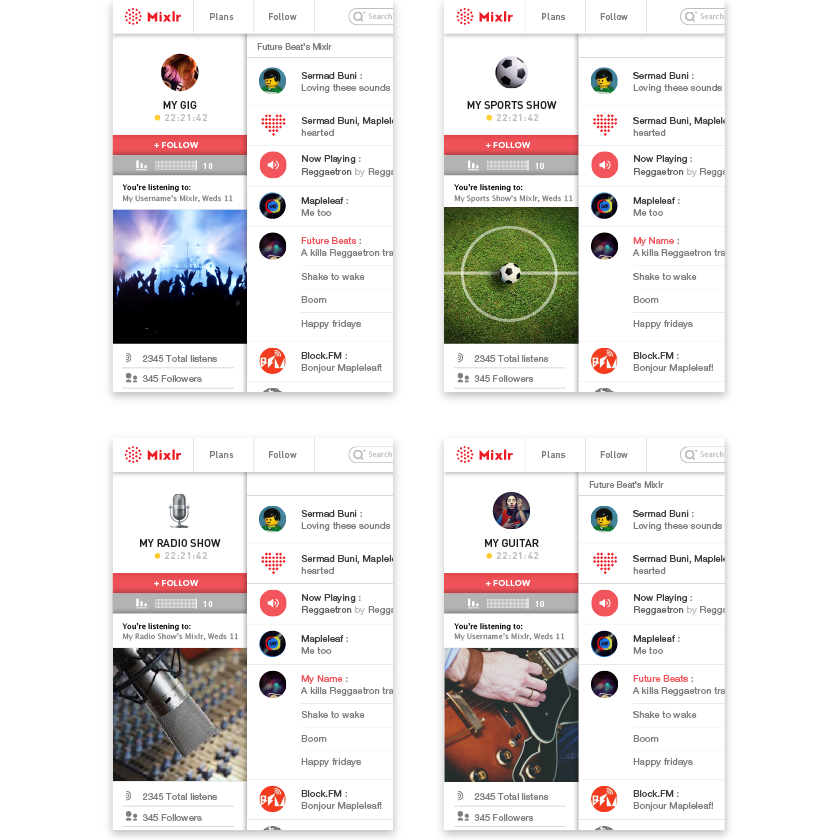 Live player
Embed your live audio stream on your own website or blog
Take your live audio to your own home by adding a Mixlr live player. Simply paste the widget code to the body of your own website html, and choose autoplay if you'd like your player start automatically on page load.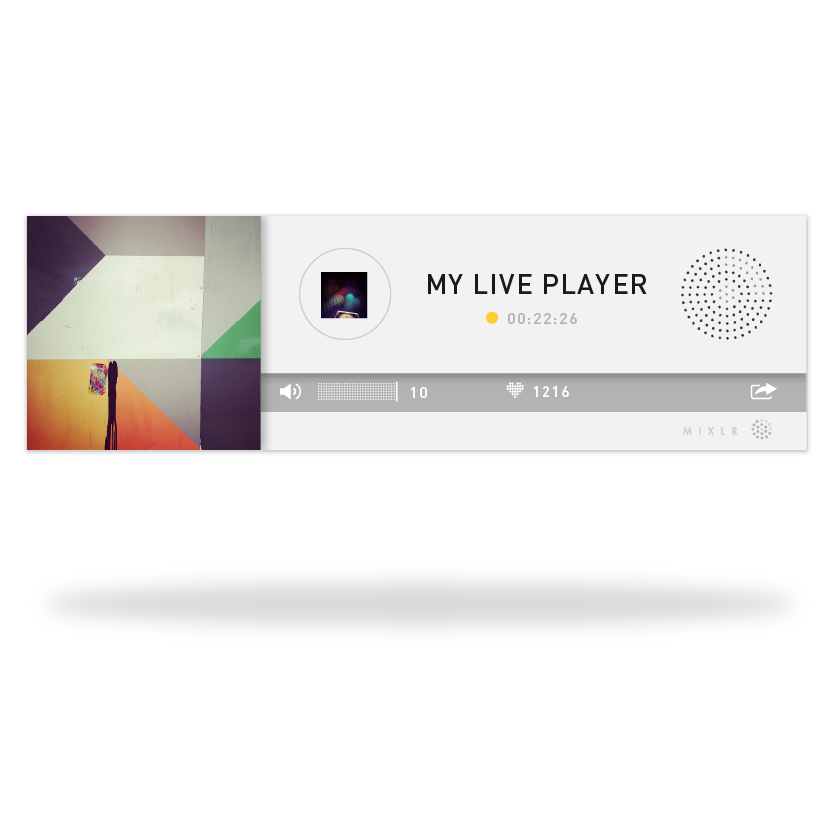 Schedule events
Promote your next show in advance by scheduling an event
Create a personalised and shareable link for your next broadcast and promote it in advance on facebook or twitter. With any event you share, your listeners can set a reminder so they never miss your next show.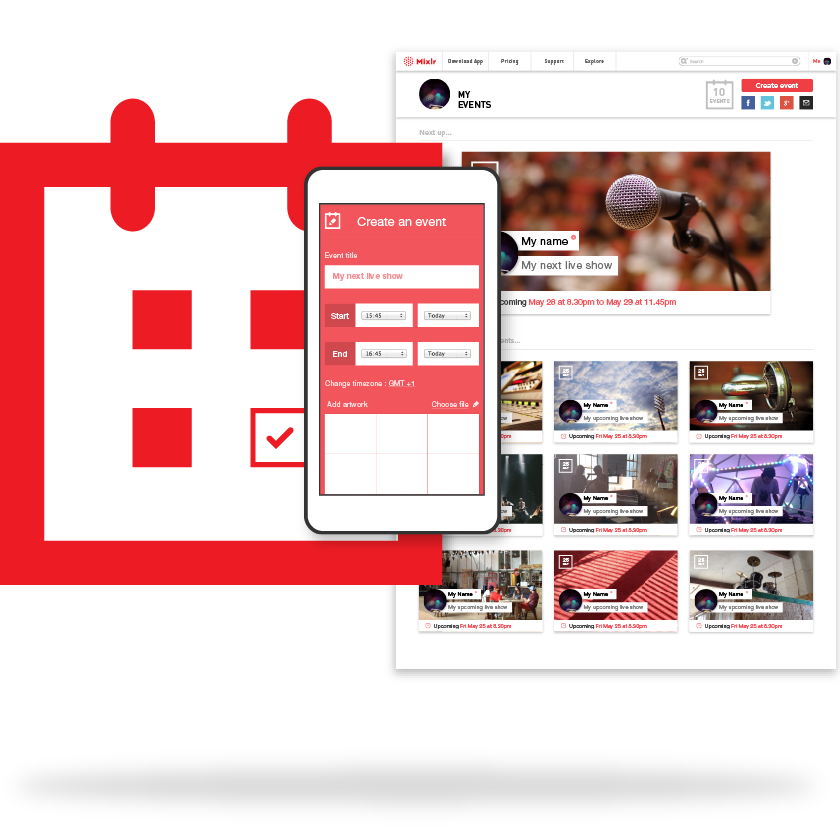 Basic stats
Top level listener stats direct to your email inbox
Keep informed on how well your broadcasts are performing with end of broadcast and weekly stats emails. Get numbers on your unique listeners, chat messages and hearts. Control the frequency of these updates within your notification settings.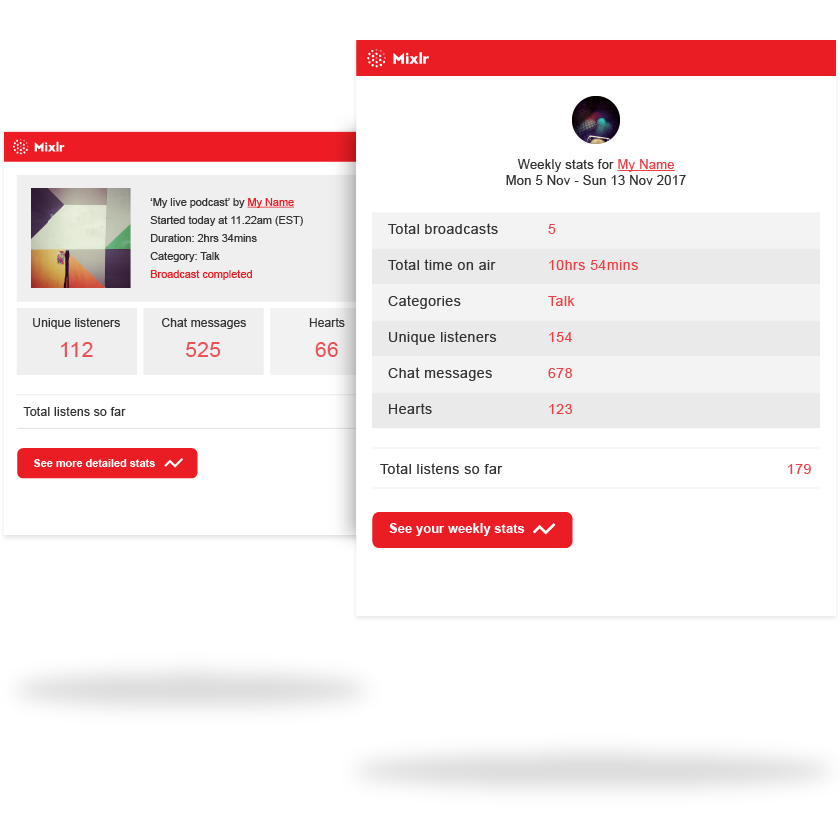 Private broadcasting
Restrict access to your Livepage
Only listeners with an access code may unlock your private livestream. Monetize your content with exclusive shows for select audience members. Or, remain private indefinitely and protect the broadcasts intended for you and your close-knit community.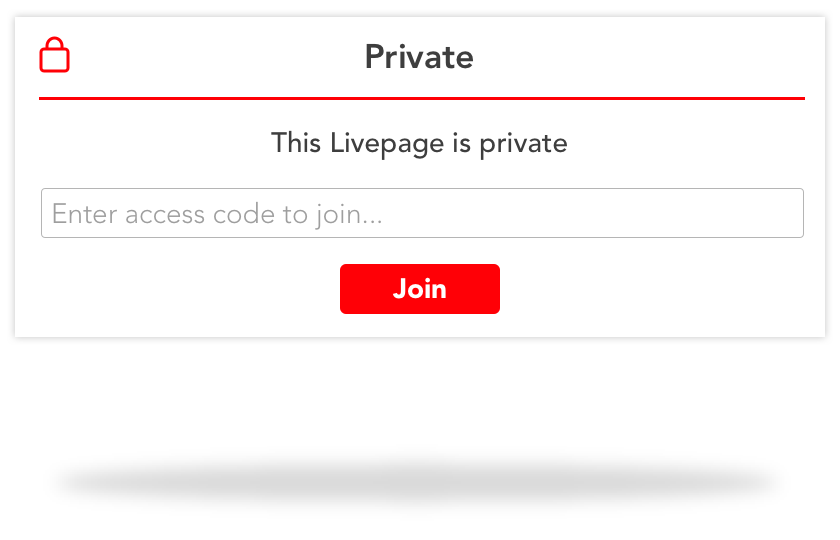 Audio quality
Control the quality of your audio stream to suit your bandwidth
With the desktop app you can switch between low, standard and high quality audio to suit the bandwidth restrictions of your internet connection, or match the quality to suit the type of content you are broadcasting.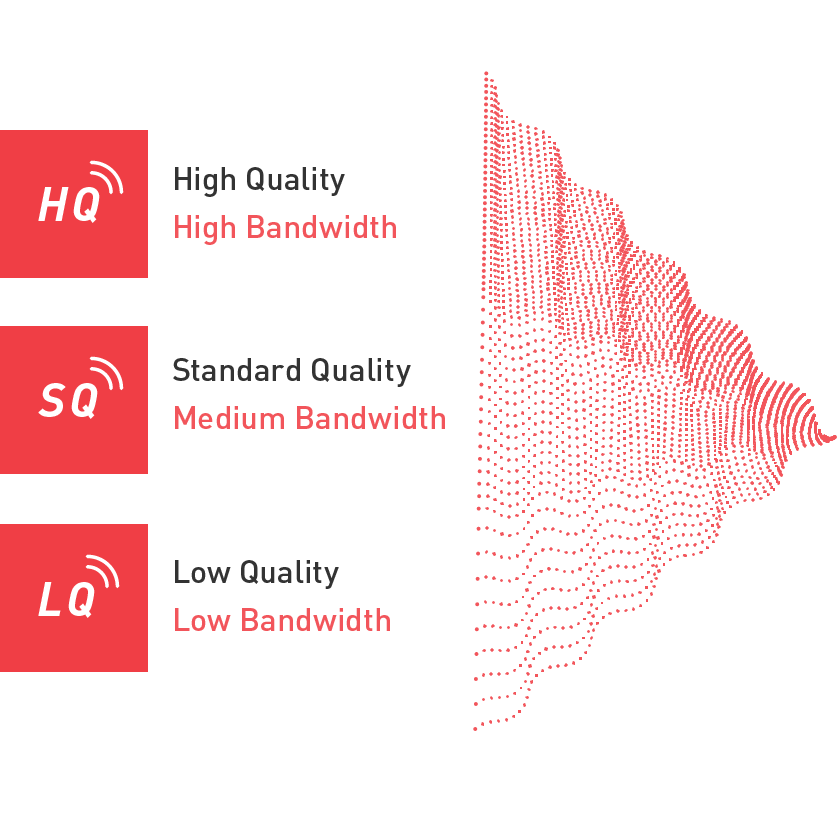 Livestream URL
Go white label with access to your own unique livestream URL
With this unique link you're free to go away and build your own website, app or player around your live audio. We encode your livestream URL in mp3 format at a quality of 128kbps.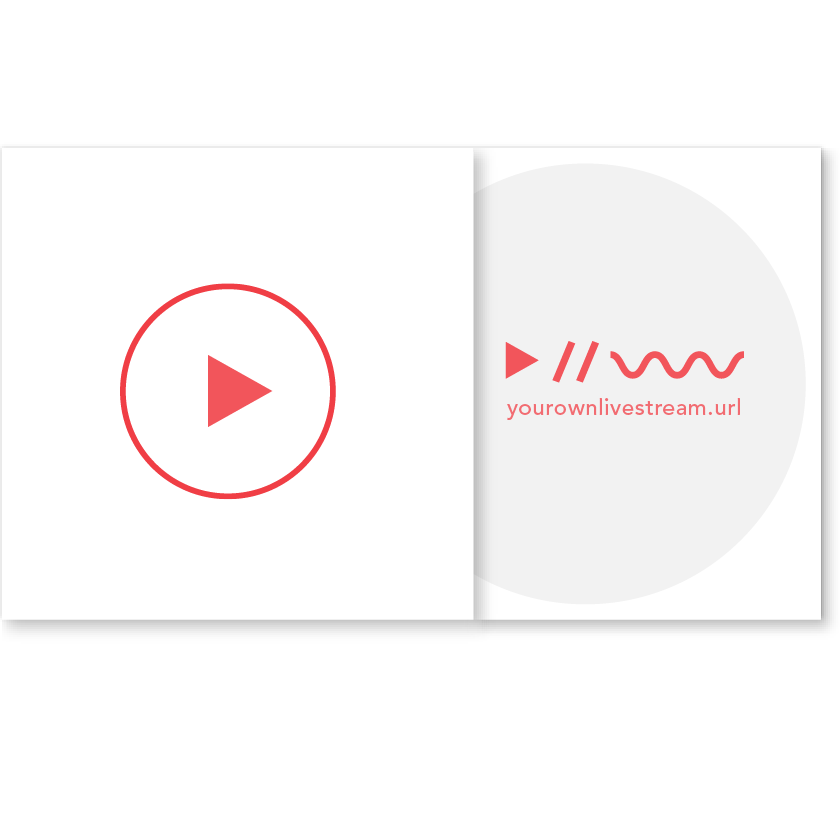 Advanced stats
Detailed listener metrics on your performance over any time period
See how many unique listeners connected, how long for, and which countries or cities they tuned in from. View your listener stats over any selectable time period, and export the most relevant data as an easy to use spreadsheet file.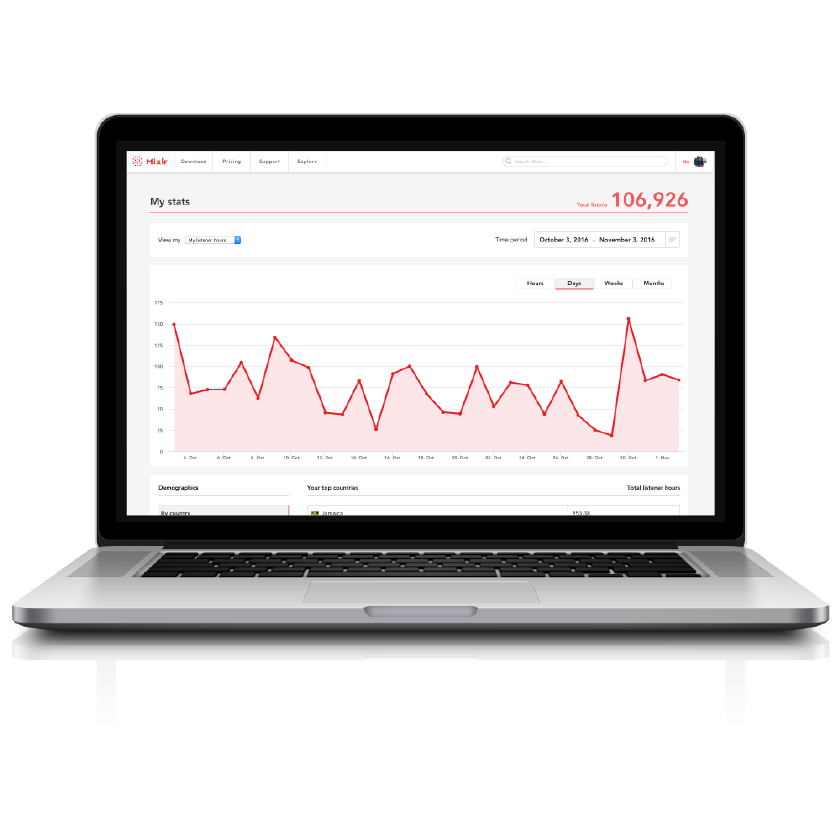 Daily time
Choose a Mixlr plan based on the amount of time you need
Your daily time is the amount of time you can broadcast within any 24 hour period. Once you start broadcasting, your full time allowance will automatically reset 24 hrs later. Simply upgrade whenever you need more time.